200 mg film-coated tablets 
entacapone
1. What Entacapone Orion is and what it is used for
Entacapone Orion tablets contain entacapone and are used with levodopa to treat Parkinson's disease. Entacapone Orion helps levodopa to reduce the symptoms of Parkinson's disease.
Entacapone Orion has no relieving effect on Parkinson's symptoms without concomitant treatment with levodopa.

2. Before you take Entacapone Orion
Do not take Entacapone Orion
if you are allergic to entacapone or peanuts or soy or any of the other ingredients of this medicine (listed in section 6);
if you have a tumor in the adrenal gland ( pheochromocytoma ), as it may increase the risk of severe high blood pressure;
if you are taking certain antidepressants (ask your doctor or pharmacist if your antidepressant can be taken with Entacapone Orion);
if you have liver disease;
if you have previously had a rare reaction to antipsychotics called neuroleptic malignant syndrome (NMS). See section 4 Possible side effects, for a description of NMS;
if you have previously had the rare muscle disease rhabdomyolysis that was not caused by the injury.
Warnings and cautions
Talk to your doctor or pharmacist before taking Entacapone Orion:
if you have had a heart attack or any other heart disease;
if you are taking medicines that may cause dizziness or dizziness (low blood pressure ) when you get up from a chair or bed;
if you experience prolonged diarrhea, consult a doctor as this may be a sign of colitis;
if you get diarrhea, recurrent weight control is recommended to avoid any excessive weight loss;
If you experience an increased appetite, weakness, fatigue, and weight loss in a relatively short time, you should undergo a general medical examination, including an examination of liver function.
Tell your doctor if you or your family/caregiver discovers that you are developing impulses or wanting to behave in ways that are unusual for you, or that you cannot resist the impulse, the urge, or the temptation to engage in a certain activity that may harm yourself or others. . This behavior is called impulse control disorder and may include compulsive gambling, excessive food intake or spending, an abnormally high sex drive or a preoccupation with an increase in sexual thoughts or feelings. Your doctor may need to review your treatment.

Because Entacapone Orion tablets are taken with other levodopa medicines, also read the package leaflet for these other medicines carefully.

When you start taking Entacapone Orion, you may need to adjust the dose of one of your other medicines for Parkinson's disease. Follow the instructions given to you by your doctor.

Neuroleptic malignant syndrome (NMS) is a severe but unusual reaction to certain medicines and can occur especially when you suddenly stop taking Entacapone Orion and other medicines for Parkinson's disease or when you suddenly decrease the dose. For a description of NMS see section 4 Possible side effects. Your doctor may ask you to slowly stop taking Entacapone Orion and other medicines for Parkinson's disease.

Concomitant use of Entacapone Orion and levodopa may cause drowsiness and may cause you to suddenly fall asleep. If this happens, do not drive or use machines (see "Driving and using machines").
Other medicines and Entacapone Orion
Tell your doctor or pharmacist if you are taking, have recently taken, or might take any other medicines. Tell your doctor especially if you are taking any of the following:
rimiterol, isoprenaline, adrenaline, noradrenaline, dopamine, dobutamine, alpha methyldopa, apomorphine;
antidepressants such as desipramine, maprotiline, venlafaxine, paroxetine;
warfarin (blood-thinning drug);
iron supplements. Entacapone Orion may make it harder to absorb iron. Therefore, do not take Entacapone Orion and iron supplements at the same time. After taking one medicine, wait at least 2-3 hours before taking the other.
Pregnancy, breastfeeding, and fertility
Do not use Entacapone Orion during pregnancy or breast-feeding. If you are pregnant or breast-feeding, think you may be pregnant, or are planning to have a baby, ask your doctor or pharmacist for advice before taking this medicine.
Driving and using machines
Entacapone Orion, together with levodopa, may cause low blood pressure and dizziness. Be extra careful when driving and when using machines.

Also, Entacapone Orion with levodopa may cause severe drowsiness or you may suddenly fall asleep.
Do not drive or use machines if you experience these side effects.
Entacapone Orion contains excipients
Entacapone Orion contains soy lecithin. If you are allergic to peanuts or soy, do not use this medicine.

3. How to use Entacapone Orion
Always take this medicine exactly as your doctor or pharmacist has told you. Ask your doctor or pharmacist if you are unsure.

Entacapone Orion is used with medicines containing levodopa (either levodopa/carbidopa preparations or levodopa/benserazide preparations). At the same time, you can also take other medicines for Parkinson's disease.
medicines for Parkinson's disease.

The recommended dose of Entacapone Orion is one 200 mg tablet with each levodopa dose. The highest recommended dose is 10 tablets per day, ie 2000 mg Entacapone Orion.

If you are undergoing dialysis treatment due to impaired kidney function, your doctor may recommend that you extend the time between doses.

To open the jar for the first time: open the lid and then press with your thumb on the seal until it breaks. See picture 1.
Picture 1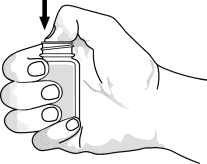 Use for children and adolescents
Experience with Entacapone Orion in patients under 18 years of age is limited. Therefore, the use of Entacapone Orion in children is not recommended.
If you use more Entacapone Orion then you should
In case of overdose, contact your doctor, pharmacist, or nearest hospital immediately.
If you forget to use Entacapone Orion
Should you forget to take the Entacapone Orion tablet with your levodopa dose, you should continue treatment by taking the next tablet with the next dose of levodopa.

Do not take a double dose to make up for a forgotten tablet.
If you stop using Entacapone Orion
Do not stop using Entacapone Orion without consulting your doctor.
When you stop, your doctor may need to change the dose of one of your other medicines for Parkinson's disease. Suddenly stopping Entacapone Orion and other medicines for Parkinson's disease can result in unwanted side effects. See section 2 Warnings and Precautions.

If you have any further questions on the use of this product, ask your doctor or pharmacist.
4. Possible side effects
Like all medicines, this medicine can cause side effects, although not everybody gets them. Generally, the side effects caused by Entacapone Orion are mild to moderate.

Some of the side effects are often caused by the increased effects of levodopa treatment and are most common when starting treatment. If you experience such effects when starting treatment with Entacapone Orion, contact your doctor who may need to adjust your dose of levodopa.

Very common ( may affect more than 1 in 10 people) :
Involuntary movements with difficulty performing voluntary movements ( dyskinesias );
nausea;
reddish-brown discoloration of the urine (harmless).
Common (may affect up to 1 in 10 people) :
Excessive movements (hyperkinesias), worsening of Parkinson's symptoms, prolonged muscle contractions ( dystonia );
vomiting, diarrhea, abdominal pain, constipation, dry mouth;
dizziness, fatigue, increased sweating, falls;
hallucinations (visual, auditory, sensory, and odor sensations that are not real), insomnia, vivid dreams, and confusion;
heart or artery disease (eg chest pain).
Uncommon (may affect up to 1 in 100 people):
Rare (may affect up to 1 in 1,000 people):
Rash;
abnormal results of liver function tests.
Very rare (may affect up to 1 in 10,000 people):
Indignation;
decreased appetite, weight loss;
skin rash and hives.
No known frequency ( cannot be calculated from the available data) :
Inflammation of the colon ( colitis ), liver inflammation ( hepatitis ) with yellowing of the skin and eyes;
discoloration of skin, hair, beard, and nails.
When Entacapone Orion is given in higher doses:
At doses ranging from 1,400 to 2,000 mg per day, the following side effects are more common:
Involuntary movements;
nausea;
abdominal pain.
Other important side effects that may occur:
Entacapone Orion taken with levodopa may in rare cases make you feel very sleepy during the day and cause you to suddenly fall asleep;
Neuroleptic malignant syndrome (NMS) is a serious rare side effect of medicines used to treat diseases of the nervous system. It is characterized by stiffness, muscle twitching, tremors, agitation and confusion, unconsciousness, high body temperature, increased heart rate, and fluctuations in blood pressure;
a severe rare muscle disease ( rhabdomyolysis ) that causes pain, tenderness, and weakness in the muscles and can lead to kidney problems;
You may experience the following side effects:
Inability to resist the impulse to perform an act that may be harmful, which may include;
strong impulse to play extremely much despite serious personal or family consequences;
altered or increased sexual interest and behavior that significantly affects you or others, such as increased sexual desire;
uncontrolled excessive shopping or spending;
binge eating (eating large amounts of food for a short period of time) or compulsive food intake (eating more food than normal and more than is needed to satisfy your hunger).
Tell your doctor if you experience any of these symptoms; one will discuss how to manage or reduce these symptoms.

Reporting of side effects ar
If you get any side effects, talk to your doctor or pharmacist. This also applies to any side effects not mentioned in this information.
You can also report side effects directly via:
The Medical Products Agency
Box 26
751 03 Uppsala

By reporting side effects, you can help increase drug safety information.
5. How to store Entacapone Orion
Keep this medicine out of the sight and reach of children.

Use before the expiry date which is stated on the carton and the can label after EXP. The expiry date is the last day of that month.

No special storage instructions.

Medicines should not be disposed of via wastewater. Ask your pharmacist how to dispose of medicines no longer required. These measures will help to protect the environment.
Other information
Content declaration
The active substance is entacapone. Each tablet contains 200 mg entacapone.
The other ingredients in the tablet core are microcrystalline cellulose, croscarmellose sodium, povidone, and magnesium stearate.
Other ingredients in the tablet case: partially hydrolyzed polyvinyl alcohol, talc, macrogol, soy lecithin, yellow iron oxide (E 172), red iron oxide (E 172), and titanium dioxide (E 171).
What the medicine looks like and the contents of the pack
Entacapone Orion 200 mg film-coated tablets are brown-orange, oval tablets with "COMT" engraved on one side. The tablets are packaged in jars. There are four different pack sizes (jars containing 30, 60, 100, or 175 tablets). Not all pack sizes may be marketed.
Marketing Authorization Holder and Manufacturer
Orion Corporation
Orionintie 1
FI-02200 Espoo
Finland