5 mg / ml eye drops solution
betaxolol
Read all of this leaflet carefully before you start using this medicine. It contains information that is important to you.
Save this information, you may need to read it again.
If you have any further questions, ask your doctor or pharmacist.
This medicine has been prescribed for you only. Do not give it to others. It can harm them, even if they show signs of illness similar to yours.
If you get any side effects, talk to your doctor or pharmacist. This also applies to any side effects not mentioned in this information. See section 4.
In this leaflet: 
1. What Betoptic is and what it is used for 
2. What you need to know before using Betoptic 
3. How to use Betoptic 
4. Possible side effects 
5. How to store Betoptic 
6. Contents of the packaging and other information 
1. What Betoptic is and what it is used for
Betoptic is used to treat open-angle glaucoma (increased pressure in the eye).
Betoptic is sometimes used in combination with other treatments for glaucoma .
Betoptic contains the active substance betaxolol, which belongs to the group of selective beta-blockers . It is an agent that lowers the pressure in the eye by reducing the production of aqueous humor , ie. the fluid circulating in the front parts of the eye.
Visual acuity and pupil size are little or not affected at all.
The effect usually sets in half an hour after dropping the solution into the eye.
The pressure drop is greatest after a couple of hours and lasts for about 12 hours. It can take some months before the pressure is at a stable level.

Betaxolol contained in Betoptic may also be approved for the treatment of other conditions not mentioned in this leaflet. Ask your doctor, pharmacist or other healthcare professional if you have any further questions and always follow their instructions.

2. What you need to know before using Betoptic
Do not use Betoptic
if you are allergic to betaxolol, other beta-blockers or any of the other ingredients of this medicine (listed in section 6).
if you currently have or have previously had breathing problems such as severe asthma or severe chronic bronchitis (severe lung disease that may cause wheezing, difficulty breathing and / or prolonged cough).
if you have a slow heartbeat, heart failure or heart rhythm disturbances (irregular heartbeat).
Warnings and cautions
Talk to your doctor or pharmacist before using Betoptic.

Before using this medicine, tell your doctor if you have or have ever had:
coronary heart disease (symptoms may include chest pain, chest tightness, shortness of breath or suffocation), heart failure , low blood pressure .
heart rhythm disorders such as slow heartbeat.
problems with breathing such as asthma or chronic obstructive pulmonary disease (COPD).
disease with poor blood circulation (such as Raynaud's disease or Raynaud's syndrome).
diabetes , as betaxolol may mask signs of low blood sugar.
overactive thyroid gland as betaxolol may obscure signs of this condition.
myasthenia gravis (a disease that causes chronic muscle weakness).
diseases of the cornea, as Betoptic may make the eyes dry.
underwent surgery for glaucoma .
If you have previously had local or severe allergic reactions, you may be more sensitive to your allergens . If you get a severe allergic reaction (rash, redness and itching of the eye, fever, swelling of the throat, tongue or face) while using Betoptic, no matter why you use it, stop treatment immediately and consult your doctor. Adrenaline treatment may have less effect. Therefore, when you are given any other treatment, you should tell your doctor that you are using Betoptic.

Tell your doctor before undergoing surgery that you are using Betoptic as betaxolol may alter the effects of medicines used in anesthesia.
Other medicines and Betoptic
Tell your doctor or pharmacist if you are taking, have recently taken, or might take any other medicines.

Betoptic can affect or be affected by other medicines you use, including other eye drops for glaucoma . Tell your doctor if you use or intend to use
medicines that lower blood pressure (eg other beta-blockers and calcium channel blockers).
cardiac drugs (eg amiodarone and digitalis glycosides ).
drugs against diabetes .
medicines for migraines or hot flashes ( clonidine ).
Pregnancy and breastfeeding
If you are pregnant or breast-feeding, think you may be pregnant or are planning to have a baby, ask your doctor or pharmacist for advice before taking this medicine.
Do not use Betoptic if you are pregnant unless your doctor tells you it is necessary.
Do not use Betoptic if you are breast-feeding. Betaxolol can be transferred to breast milk. If you are breast-feeding, talk to your doctor before taking this medicine.
Driving and using machines
If you experience temporary blurred vision after using Betoptic, do not drive or use machines until your vision is clear.
You are responsible for assessing whether you are fit to drive a motor vehicle or perform work that requires sharpened attention. One of the factors that can affect your ability in these respects is the use of drugs due to their effects and / or side effects . Descriptions of these effects and side effects can be found in other sections. Read all the information in this leaflet for guidance. If you are not sure, talk to your doctor or pharmacist.
Betoptic contains benzalkonium chloride
This medicine contains 0.5 mg benzalkonium chloride per 5 ml, equivalent to 0.1 mg / ml.

Benzalkonium chloride can be absorbed by soft contact lenses and can discolor the contact lenses. Remove contact lenses before using the medicine and wait at least 15 minutes before re-inserting the contact lenses.
Benzalkonium chloride can be irritating to the eyes, especially if you have dry eyes or problems with the cornea (the clear membrane at the front of the eye). If you experience irritation, tingling, or pain in the eye after using the medicine, consult a doctor.

3. How to use Betoptic
Always use this medicine exactly as your doctor or pharmacist has told you. Ask your doctor or pharmacist if you are unsure.

The recommended dose is
Adults (including the elderly population)
The dose should be determined by a physician, who will tailor it individually for the patient.
The recommended dose is 1 drop twice daily in the affected eye.

Use Betoptic only in the eyes.
How to use Betoptic correctly

If the safety collar is loose when the cover has been removed, it must be removed before using the product.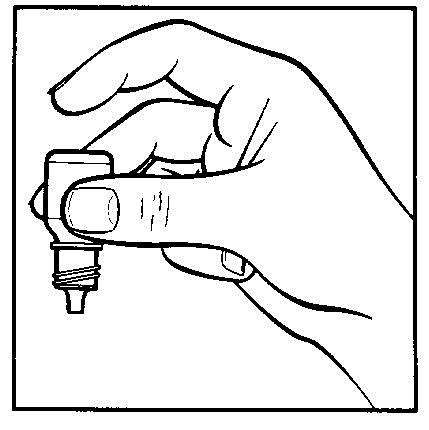 Picture 1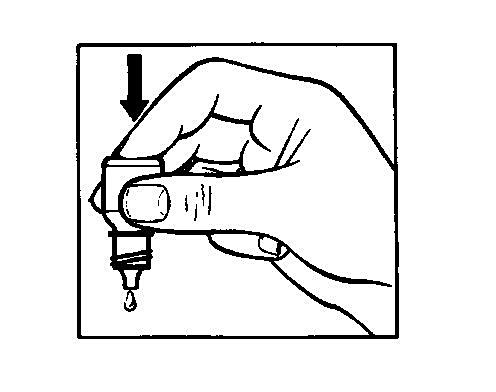 Picture 2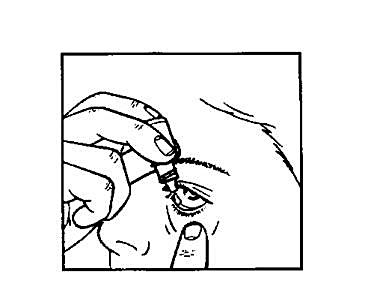 Picture 3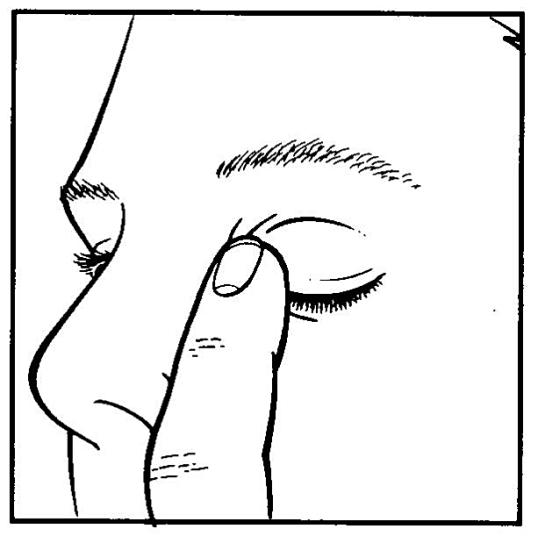 Picture 4

Bring out the bottle of Betoptic.
Wash your hands and sit in front of a mirror.
Turn off the bottle cap.
Hold the bottle with the tip facing down between your thumb and forefinger (Fig. 1).
Tilt your head back. Pull down the lower eyelid with a clean finger until a "pocket" is formed between the lower eyelid and the eye. This is where the drop should be placed.
Push the drip tip of the bottle towards the eye. Use a mirror if it helps.
The drip tip must not touch the eye, eyelid, surrounding areas, or anything else. It may contaminate the eye drops in the bottle.
Do not squeeze the bottle: it is designed so that light pressure on the bottom is sufficient (Fig. 2).
Gently press on the bottom of the bottle to release one drop of Betoptic at a time (Figure 3).
After using Betoptic, close your eyes and gently press with a finger in the corner of your eye at the nose for 2 minutes (Fig. 4). This prevents Betoptic from reaching other parts of the body.
If you are using Betoptic in both eyes, repeat steps 4-10 for the other eye.
Tighten the bottle cap carefully immediately after use.
If a drop misses the eye, try again.

If you are using other eye medicines in the form of drops or ointments, wait at least 5 minutes between each medicine. Eye ointments should be administered last.
If you use more Betoptic than you should
If you have used too much Betoptic, rinse everything with lukewarm tap water. Do not drip in more drops until it is time for your next regular dose.

Possible symptoms of overdose may include slower heart rate, decreased blood pressure , heart failure or difficulty breathing.

If you forget to use Betoptic
If you forget to take a dose, take it as soon as you remember. However, if it is almost time for your next dose, skip the missed dose.
Do not take a double dose to make up for a forgotten dose.
If you stop using Betoptic
Do not stop using this medicine prematurely, even if your symptoms have disappeared. If you stop using this medicine too soon, the symptoms may return.
If you have any further questions on the use of this product, ask your doctor or pharmacist.
4. Possible side effects
Like all medicines, this medicine can cause side effects, although not everybody gets them.

You can usually continue to use the drops unless the side effects are severe. If you are worried, talk to your doctor or pharmacist. Do not stop using Betoptic without talking to your doctor.

The following side effects have been seen with Betoptic:
Very common side effects (affects more than 1 user in 10):
Effects in the eye: discomfort in the eye.

Common side effects (affects up to 1 in 10 people):
Effects in the eye: blurred vision, increased tear production
General side effects: headache.

Uncommon side effects (affects up to 1 in 100 people):
Effects in the eye: inflammation of the surface of the eye with or without surface damage, inflammation of the conjunctiva, inflammation of the eyelid, visual impairment, photosensitivity, eye pain, dry eyes, tired eyes, cramping of the eyelid, itching of the eye, watery eyes, crusting of the eyelids, eye inflammation, eye irritation, conjunctival disease, eye swelling, reddening of the eyes, reduce the sensitivity of the cornea and different size of the pupils.
Common side effects: slower heart rate, faster heart rate, asthma, shortness of breath, nausea, and inflammation inside the nose.

Rare side effects (affects up to 1 in 1,000 people):
Effects in the eye: cloudiness of the eye.
Common side effects: fainting, unpleasant taste in the mouth, cough, runny nose, dermatitis, rash, decreased blood pressure , anxiety, decreased sex drive, difficulty sleeping, depression.

No known frequency (cannot be calculated from the available data):
Effects in the eye: redness of the eyelid.
General side effects: irregular heartbeat, dizziness, hair loss, weakness in the body, allergies

As with other ophthalmic drugs, betaxolol is absorbed into the bloodstream. This can cause side effects similar to those that can be seen with beta-blockers taken by mouth (orally) or given by injection. The incidence of side effects after a drug has been dropped into the eye is lower than when the drug is taken orally or by injection.
The side effects listed include reactions seen in the beta-blocker group for use in the eyes:
Allergic reactions affecting the whole body including angioedema (swelling under the skin that may occur on the face, arms and legs, and may make it difficult to swallow and breathe), hives, local or general rash, itching, sudden severe life-threatening allergic reaction.
Low blood sugar level. 
Nightmares and memory loss.
Stroke, decreased blood supply to the brain, worsening symptoms of myasthenia gravis (muscle disease), and abnormal sensations (tingling and ant crawling in the skin).
Removal of the blood vessel-containing membrane that lies under the retina after filtration surgery, which can cause visual disturbance, decreased sensitivity of the cornea, damage to the cornea (damage to the front layer of the eyeball), drooping upper eyelids (which causes the eye to be half-closed) and double vision.
Chest pain, palpitations, edema (fluid retention), chronic heart failure (heart disease with shortness of breath, swollen feet, and legs due to fluid retention), a type of heart rhythm disorder, heart attack, and heart failure.
Raynaud's phenomenon, cold hands, and feet.
Respiratory cramps in the lungs (preferably in people with pre-existing disease).
Indigestion, diarrhea, dry mouth, abdominal pain, and vomiting.
Rash with white to silvery appearance (psoriasis-like rash) or worsening psoriasis.
Muscle pain that has not been caused by exercise.
Impaired sexual function.
Fatigue. 
Reporting of side effects
If you get any side effects, talk to your doctor, pharmacist, or nurse. This includes any possible side effects not listed in this leaflet. You can also report side effects directly to the Medical Products Agency, www.lakemedelsverket.se. By reporting side effects, you can help increase drug safety information.
5. How to store Betoptic
Keep this medicine out of the sight and reach of children.
Store the bottle in the outer carton. Sensitive to light.

Do not use this medicine after the expiry date which is stated on the carton after "EXP". The expiration date is the last day of the specified month.

The consumption time for broken packaging is four weeks for an individual patient and one week for use with several patients (eg in a hospital). Discard the bottle when the consumption time has elapsed.

Medicines should not be disposed of via wastewater or household waste. Ask your pharmacist how to dispose of medicines no longer required. These measures will help to protect the environment.
6. Contents of the packaging and other information
Content declaration
The active substance is betaxolol. One ml of solution contains betaxolol hydrochloride equivalent to 5 mg betaxolol.
The other ingredients are benzalkonium chloride ( preservative ), disodium edetate, sodium chloride, hydrochloric acid and / or sodium hydroxide (for pHadjustment) and purified water.
What the medicine looks like and the contents of the pack
Betoptic is a colorless solution supplied in a 5 ml plastic bottle (DROPTAINER) made of polyethylene with a polypropylene screw cap.

Pack sizes: 1 x 5 ml.
Marketing Authorization Holder and Manufacturer
Marketing Authorisation Holder
Novartis Sverige AB
Box 1218
164 28 Kista

Manufacturer
SA Alcon-Couvreur NV
Rijksweg 14
2870 Puurs
Belgium

or

Alcon Cusi SA
Camil Fabra 58
08320 El Masnou, Barcelona
Spain